Malta

Citizenship By Investment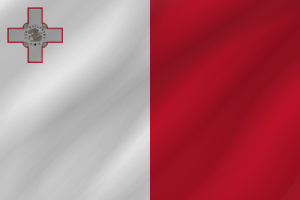 The Malta Citizenship by Investment program was established in 2013 as a way for individuals to obtain Malta citizenship through a significant contribution to the country's economy. The program offers a number of benefits, including visa-free travel to over 180 countries, including the European Union and Schengen Area, as well as a favourable tax regime.
In order to be eligible for the Malta Citizenship by Investment program, applicants must make a non-refundable contribution to the Malta National Development and Social Fund and purchase or lease real estate in Malta for a minimum of five years. Additionally, applicants must pass a due diligence check and undergo a comprehensive background check to ensure that they meet the high standards for Maltese citizenship.
Benefits of Malta Citizenship by Investment:
Step 1:
Initial Due Diligence & Pre-Approval
Step 2:
Client Agreement & Residence Application 
Step 3:
Secure a Residence in Malta
Step 4:
Citizenship Application 
Step 5:
Approval in Principle
Step 6:
Oath of Allegiance & Passport Application
Malta Citizenship by Investment Cost
Malta Citizenship by Investment Program, effective November 2022, offers the Maltese Exceptional Investor Naturalization (MEIN), formerly known as the Malta Individual Investor Program (MIIP), offers Maltese citizenship to individuals who contribute to the economic and social growth of Malta. The Investment is divided into three parts:
Donation of €600,000 to the Maltese National Development and Social Fund
Donation of €10,000 to a recognised Charitable Insititution
Real estate investment of €700,000 in a qualifying property or Renting a property with an annual income of €16,000
*Additional government processing and due diligence fees apply.
Malta consists of a group of islands in the Mediterranean. It is the 10th smallest country in the world, and the capital Valletta is the smallest national capital in Europe.
People- friendly and welcoming atmosphere, a mix of modern 21st-century trends and unchanging traditions are a few reasons why you must consider Malta Citizenship by Investment Program.
Inhabited since about 5900 BC, it has changed hands numerous times with Carthage, Rome, Byzantium, Arabia, and Britain all possessing it at various times in its history, leaving behind traces of their heritage and culture.
Malta balances the ultra-modern with the ancient; the Ġgantija temples predate the Egyptian pyramids. On the other hand, a stint as a European capital of culture in 2018 saw an infusion of the latest trends in design and architecture.
Malta gained independence from Britain in 1964, and 10 years later became a Republic, with the President as head of state. It is a member of the commonwealth as well as of the European Union and the Eurozone and numerous other bodies.
The Maltese economy is dominated by trade, manufacturing, and tourism. Its strong financial sector saw it emerge from the Eurozone better than most member states.
From 2014 to 2016, it had the highest rate of growth in the Eurozone. In 2013, Malta Citizenship by Investment Program commenced.
Languages: Maltese, English

Exchange Rate: 1 USD = 0.86 EUR

GDP- Per Capita (2016):USD 25, 058 

GDP- Total (2016): USD 10.95 Billion
In addition to the list of countries, access is subject to variations depending on the policy of each government.
Maltese Citizenship FAQ's
Here at UNO Capital, we understand that you might have many questions regarding Malta passport by investment programs. We are here to answer any questions that you may have, and below we have answered some of the most frequent questions we are asked.
How much does it cost to invest in Malta for citizenship?
For the application to be considered, applicants must contribute €600,000 or €750,000 to the Government of Malta, donate €10,000 to the National Government Charitable Organization, and rent or buy a qualifying property in Malta for at least €700,000 or make an annual rental payment of €16,000.
Will My Future Children/Grandchildren Be Citizens of Malta?
Your children may be eligible for Maltese citizenship by descent if at least one of their parents or grandparents is a Maltese citizen. Additionally, children born in Malta to non-Maltese parents may be eligible for Maltese citizenship if certain qualifications are met, including the birth of the child in Malta and the residence of at least one parent in Malta.
Citizenship laws are subject to change over time. To determine the current laws and requirements, it is always advisable to consult a qualified legal professional.
Is Malta citizenship worth it?
As an investor, if you have made up your mind based on your priorities, preferences, circumstances, travel choices and business plans then Malta Citizenship by Investment Program is definitely worth it.
One of the primary advantages of Maltese citizenship is indeed the possibility to travel flexibly within the European Union, along with visa-free or visa-on-arrival access to about 180 nations globally. This may be especially useful for people that are required to or prefer to travel frequently for personal or professional purposes.
Furthermore, Malta has political and economic stability, as well as a sound legal framework and a satisfactory taxation system, including a flat tax rate for non-domiciled citizens. With a Mediterranean climate, breath-taking scenery, and a rich cultural identity, the nation also has a comfortable lifestyle.
The above benefits are few among multiple. You can get in touch with UNO Capital to learn more.
Is Malta Investment Citizenship Permanent? 
Getting permanent Maltese citizenship is one of the advantages of the Malta Citizenship by Investment Program, which is also known as the Malta Individual Investor Programme (MIIP).
As of now, individuals and their families will be able to live, work, study, and travel freely within the European Union, allowing them to live, work, study, and travel freely throughout Europe.
How fast can I obtain Maltese Citizenship?
Several variables, such as the comprehensiveness of your application, the effectiveness of the processing system, and any potential delays brought on by external factors, can affect how long it takes to obtain second citizenship in Malta through the Malta Citizenship by Investment program.
The Malta Investment Citizenship program necessitates a one-year residency period throughout which candidates must fulfil all necessary investments and meet other program requirements. Typically, the application procedure takes a few months, throughout which due diligence verification are performed and the candidate's investments are authenticated. After the application has been approved, the applicant must make the required investments and meet any other prerequisites before being awarded citizenship.
The precise time frame for acquiring Maltese citizenship Malta Citizenship by Investment Program varies, but it generally requires approximately 12 and 18 months from submission of application to citizenship approval. It should be noted that the method can be complicated, and aspirants should closely examine the criteria, expenses, and possible benefits before choosing to pursue Maltese citizenship through the Malta Citizenship by Investment Program.
Subscribe to UNO Capital mailing list to
receive the latest news, notifications updates