The Greece Golden Visa program was established in 2013 and it provides an opportunity for non-European Union (EU) citizens to obtain residency in Greece through investment in real estate. The program has since become popular among individuals and families looking to gain access to the EU through a simpler and more cost-effective method. The benefits of the Greece Golden Visa program include the ability to live, work, and study in Greece, as well as travel visa-free within the Schengen Area, which includes over 20 EU countries.
To be eligible for the program, applicants must make a minimum real estate investment of €250,000 which can be in the form of a property purchase, property renovation, or the creation of new job positions.
Benefits of Greece Golden Visa:
If you decide to apply for Greece golden visa program or interested in gaining second citizenship, here are the benefits of the program:


Anyone can apply for the Greece golden visa program by investment program, regardless of nationality.
If you choose to follow the route to obtaining citizenship, you can apply for citizenship after 7 years of living in Greece.
You can freely travel and do business within the EU and Schengen area.
Gain access to education and healthcare in Greece.
Aside from these benefits, it is important to know that Greece allows dual citizenship, which means that you might not need to renounce your current citizenship. However, this also depends on the immigration laws in your country of origin.

Some people might choose to get their permit via the Greece golden visa route but leave Greece and reside in their country of origin. In this case, it is possible to keep the residency permit valid by maintaining the investment, and the permit can be renewed unlimitedly. You can also rent out the purchased property to locals or tourists to receive income.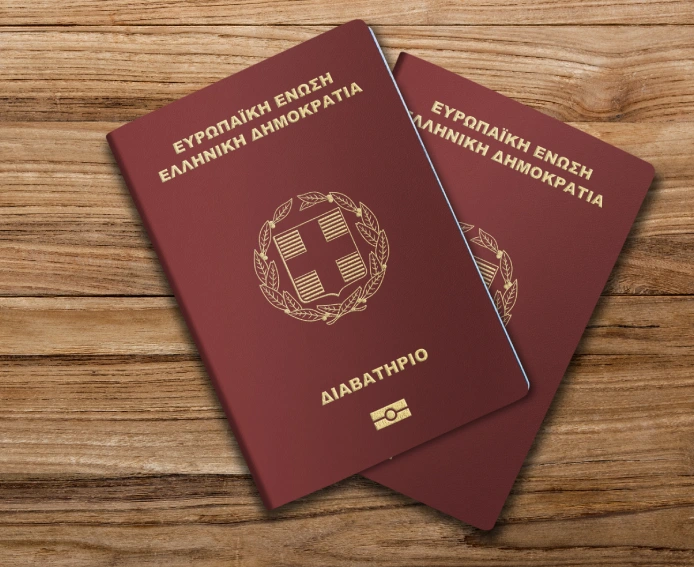 Step 1:
Client Assessment
Step 2:
Client On-Boarding
Step 3:
Documents Collection and Real Estate Investment
Step 6:
Issuance of Golden Visa
Greece offers a Golden Visa program for non-EU citizens who invest a minimum of €250,000 in residential property.
The investment provides a five-year residence permit, which can be renewed indefinitely, and eligibility for citizenship after seven years of continuous residence. This is an affordable and efficient way to obtain EU residency and citizenship.
*Additional government processing and due diligence fees apply.
Modern Greece, born in 1830 is a member of the Eurozone and the EU. It is the seventh most visited country in Europe and the sixteenth most visited country overall thanks to its rich cultural heritage, hospitality culture, and more than 30 picturesque and well-known islands including Crete, Mykonos, and Santorini.

Due to its enviable geographic location, it is feasible to reach three separate continents in a single hour; even the most remote regions of Europe may be reached in a maximum of three hours. It is regarded as a "middle power" because it has the largest economy in the Balkans.
Population: 10.75 Million

Exchange Rate: 1 USD = 0.86 EUR

GDP- Per Capita (2016): USD 18,103

GDP- Total (2016): USD 194.6 Billion
How long is a Greece Golden Visa Valid for?
If the investment is maintained, the Greece Golden Visa's five-year validity period may be permanently extended. If you opt to reside in Greece, you then may be eligible to apply for nationality after seven years of uninterrupted residency.
All 26 Schengen Member States do not require a visa for holders of Greek Permanent Resident to enter. You are permitted to visit the following nations as a citizen of Greece with permanent residence:
(Freedom of movement inside the Schengen Zone)
In addition to the list of countries, access is subject to variations depending on the policy of each government.
Schengen Region free visa
Here at UNO Capital, we understand that you might have some questions about Greece Golden Visa. We are here to answer any questions that you may have, and below we have answered some of the most frequent questions we are asked.
Who can qualify for the Greece Golden Visa program?
Individuals who meet the criteria for investment, such as a minimum purchase of real estate worth €250,000 and have a record of good health and character.
When should I make the investment for the Greece Golden Visa?
Investments should be made after the due diligence process has been completed and the applicant has received approval from the Greek government.
What is the validity of the Greece Golden Visa passport?
The Greece Golden Visa provides a residency permit valid for five years, which can be renewed if the conditions of the investment are maintained.
Is it possible to become a citizen of Greece by investing?
It is certainly possible to obtain Greek citizenship through investment by acquiring a Golden Visa. Contrary to getting residency, you cannot apply for citizenship if you do not permanently reside in Greece and pay your taxes. It takes a minimum of 7 years of residency in Greece before you may apply for citizenship.

Furthermore, you must show you are a citizen with an association to the country and are familiar with the language, culture and Greek society
Where are the advantages of the Greece Golden Visa program?
The Greece Golden Visa provides a gateway to live, work and study in the country and travel visa-free throughout the Schengen Area. It also offers the potential for eventual citizenship and the opportunity to access the eurozone market, among other benefits.
What Makes UNO Capital an Optimal Choice?
Uno Capital are the leaders in golden visas, residency planning and citizenship by investment services with years of expertise in immigration through investment.
When you work with UNO Capital, you know that you can receive support at every step of your journey with our experts to acquiring Greece golden visa or second citizenship. Our professional team will answer your questions and design custom solutions to meet your desired outcomes.
Apply today for a
Greece Golden Visa
Do you want to build the life of your dreams in a warm and welcoming country in the EU? Or do you simply want to gain access to more countries for achieving your travel and business ambitions?
Whichever route you choose, Greece Golden Visa program is the perfect solution for you and your family. Learn more by contacting us by phone at +971 4 393 0 303 or email at [email protected]
Subscribe to UNO Capital mailing list to
receive the latest news, notifications updates